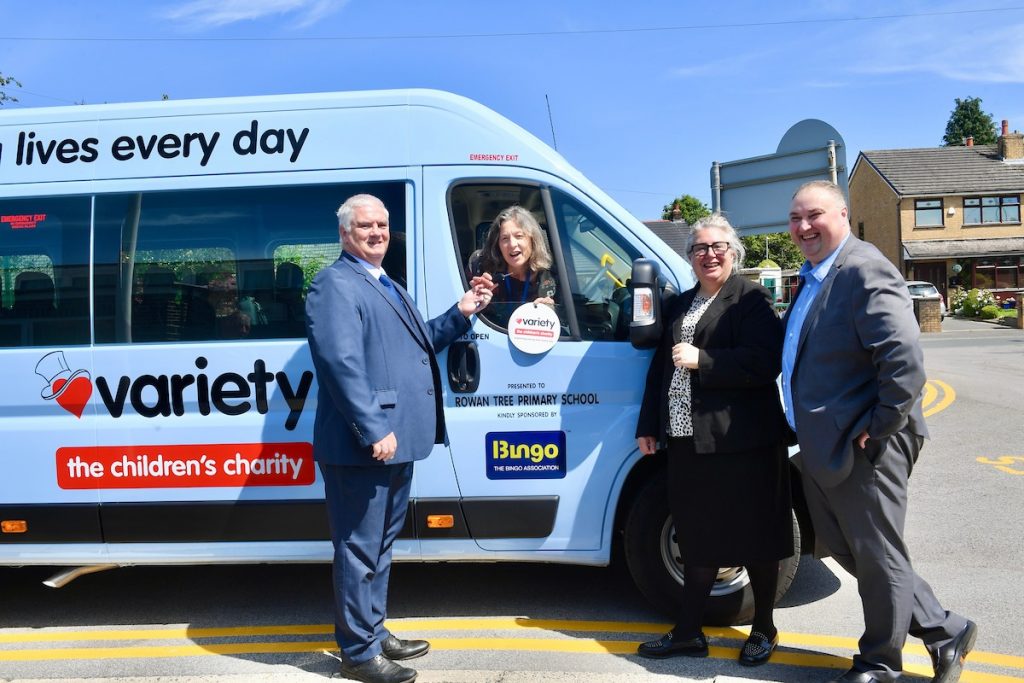 A Variety Sunshine Coach has been presented by Alan Clinton, Assistant Manager from BJ's Bingo in Leigh on behalf of the Bingo Association to pupils and staff at Rowan Tree Primary School. This Sunshine Coach is the 34th donated by The Bingo Association in the past five years.
Also, in attendance at the presentation were BJ's Bingo Operations Manager, Lee Rich, and Deputy Manager Jenny Brocklehurst.
Due to the pandemic, we have not been able to deliver activities and lessons off-site and children have been unable to apply skills learned in school to new more challenging community contexts. Having a new minibus to enable us to re-introduce a large part of our curriculum is fantastic. We have all missed it so much: its importance has been further heightened. The focus at Rowan Tree is on pupils and family's well-being. If we can teach and support pupils to access community facilities, then we are reducing their anxieties about going to new place and doing new things. Having a minibus to get us around and about opens new possibilities not just for pupils but also for their families. We cannot overstate how important it is to the well-being of the whole school community. This new larger minibus means we can get more pupils involved in the community more regularly, including those pupils who travel in wheelchairs, as the tail lift on our old minibus was unreliable and prevented us from using it for all pupils. It was wonderful to know that BJ Bingo and Sunshine Coaches have worked together to enable us to get this brilliant new vehicle and can't thank them enough for their generosity.
 – Ms Loftus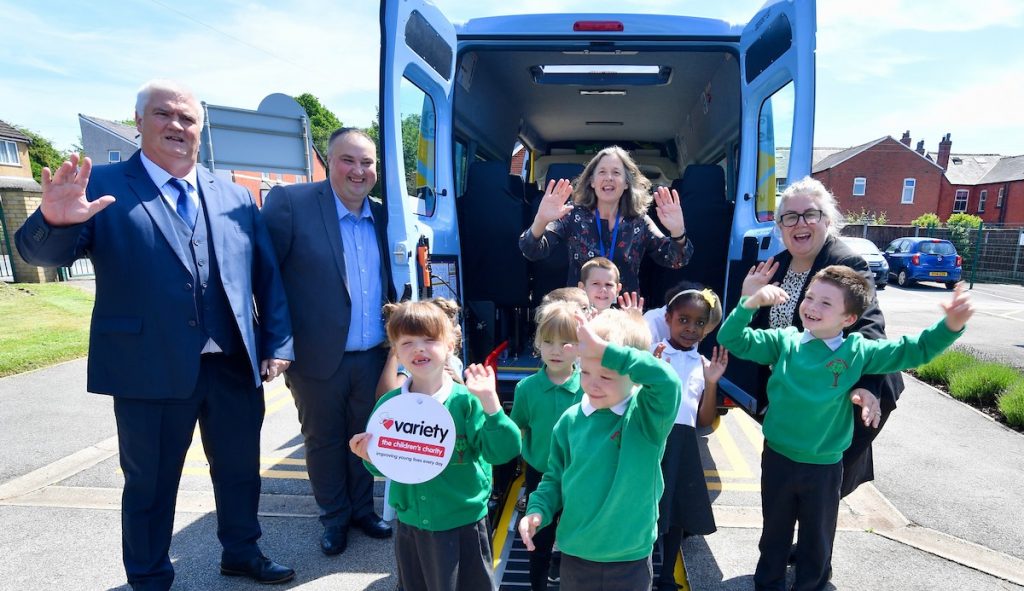 BJ's Bingo were delighted to nominate a local school Rowan Tree Primary school in Atherton to receive a Variety Sunshine coach, we were pleased that the bus was handed over late last year and are now delighted that we can make the formal presentation in person, it is the 34th Variety coach that has been donated as a result of fundraising by the Bingo Association and its members. Thank you to all of our staff and customers, for their support over the years in helping raise much needed funds for such a worthy charity.
 – Andrew Tattershall – General Manager of BJ's in Leigh